"I am the way, the truth, and the life:

no one comes to the Father, except through me.  If you really knew me, you would know my Father as well.  From now on, you do know Him and have seen Him."

John 14: 6-7 (New International Version)

Stay focused on the HOLY SPIRIT in you.

And, spread the good news that JESUS is the CHRIST.

Thank you for visiting and sharing in GOD's love with us. 

Please sign our guest book before leaving.

Bless your heart,

JDR

&

JMR

2000

Chicago, IL

JESUS

IS THE

CHRIST

Website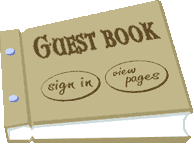 "Closer to the Source" (Website song)

Written by:  Leroy Hutson, Alphonso Surrett, and Joe D Reaves (1979)

Performed by:  Leroy Hutson and "The Crew"